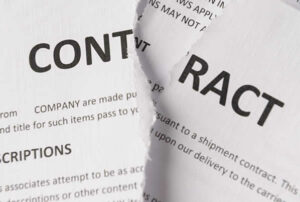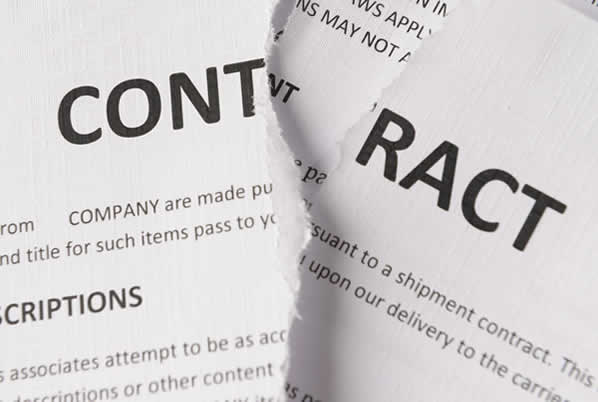 Whether you are building, remodeling, or renovating, construction projects are expensive undertakings that require significant planning. Often, multiple parties are involved in the project: the property owner, architects and designers, general and subcontractors, and other professionals as needed. Depending on the size of your job, multiple contracts may be required to nail down the specifics of the project – the parties involved, the scope of the work to be performed, the schedule and deadlines, materials and costs, and more. But what happens when things go wrong?
Breach of Construction Contract Claims
Common disputes regarding construction contracts include:
Failure to follow design or building specifications;
Failure to meet deadlines;
Change orders;
Site condition disputes;
Subcontractor disputes;
Defective work; and
Contractor nonperformance, or default.
A well drafted contract, with clear and unambiguous terms that are understood by all parties, is the best way to prevent later problems and to minimize the impacts if things do go wrong.
Remedies for Construction Breach of Contract
Depending on the nature and magnitude of the breach, you may be entitled to certain legal remedies, including:
Money. Typically, "damages" equates to money, and this remedy is one of the most common for breach of contract. The amount and type of damages will depend on the specific circumstances of your case. Compensatory damages seek to compensate you for the damages arising from the breach or loss that occurred. Depending on the type of breach, a remedy may also include triple damages and attorney's fees.
Rescission or Reformation. These remedies do not seek to enforce the agreement or compensate for contract nonperformance; instead, they seek to end or alter the contract. Rescission terminates the rights of the parties and seeks to return them to their pre-contract positions. Reformation alters the terms of the original contract, so that it continues to exist but with different obligations for the parties.
Specific Performance. This is a less common breach of contract remedy in construction disputes. It requires each party to perform its obligations as stated in the contract.
How Can a Lawyer Help?
When things go wrong, the early involvement of a skilled construction attorney reduces the risk of costly litigation and increases the likelihood that any disputes can be resolved. An experienced construction attorney will:
Help you understand exactly what you've agreed to – and what your rights are.
Explore options such as mediation so as to avoid the time and expense of formal litigation.
Pursue formal legal action if all other options fail. Representation by an attorney who is knowledgeable and experienced in construction contract litigation is critical to the protection of your rights and successful resolution of your case.
Contact a Pennsylvania Construction Litigation Attorney Today
The experienced construction attorneys at Reager & Adler have over 40 years of combined experience working in all areas of construction litigation, representing clients of all types and sizes. With a focus on preventive law, our lawyers work to identify contractual situations that may develop into problems, and to proactively collaborate with our clients to identify solutions to minimize risk. We pride ourselves on developing and maintaining lifelong relationships with our clients. From our offices in Camp Hill, PA, our attorneys serve individuals and businesses across Pennsylvania. Contact us today to learn more about how we can support your contract needs.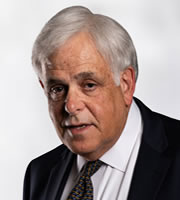 Theodore Adler, Founding Partner
Reager & Adler, P.C.
2331 Market Street
Camp Hill Pa. 17011
(717) 763-1091
tadler@reageradlerpc.com