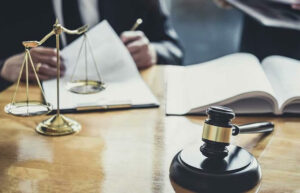 People choose to pursue lawsuits for many reasons – for financial compensation, to enforce the terms of a contract, to protect personal property, and more. Contrary to what we see on TV, which often depicts a short courtroom trial and resolution, lawsuits in real life take time – and most are resolved out of court. When disputes arise between parties, it is important to seek the advice of an attorney as soon as possible in the process. With effective representation, most disputes can be resolved through alternate dispute resolution, such as mediation, or settled out of court – saving you the time and expense of formal litigation. However, if you receive notice that a lawsuit has been filed against you or your business it's essential that you call a lawyer immediately.
The Initial Meeting
Before your initial meeting with an attorney, be sure that you compile all the information you can regarding your case, including:
Contracts
Correspondence, including emails, voice messages, text messages
Invoices
Records of payment
For construction cases, the building plans, permits, and other project information
Names and contact information for potential witnesses
Insurance policies
Use this time to understand your options – for example, an estimate of the time and expense involved in a lawsuit, the potential impact to your business, loved ones, and employees, and the availability of less costly means of achieving the result you want. Before you move forward with a lawsuit, be sure that your lawyer has presented all available – and typically more economical – options.
Pleadings
If you are the plaintiff, your attorney will prepare and file a complaint with the court that typically starts a lawsuit. A complaint describes the plaintiff's damages or injury, explains how the defendant caused the harm, shows that the chosen court is the proper place to file the lawsuit, and asks the court to grant relief. If you or your business are sued, there is a fixed amount of time to answer the complaint. Therefore, timely contacting a lawyer is very important.
Discovery
Discovery is the process of collecting and exchanging information between the parties about the witnesses and evidence that will be presented. This information may be in the form of documents and records that must be produced, written or oral statements by people with information about the case, or physical examinations of evidence.
Depositions are a common form of discovery in which a person gives an out-of-court statement, under oath, and in response to questions from an attorney.
Pre-Trial
Most lawsuits are settled without a trial. However, if the case does not settle, pre-trial motions may be filed seeking to have the court dismiss the case either because the law bars the plaintiff's claim, for example it was filed too late; or the law entitles the plaintiff to the relief it seeks as a matter of law.
Trial
Trials may be before a judge only (a "bench trial") or a jury. In jury trials, the parties can question potential jurors during a jury selection process. During a trial, each side has the right to make an opening statement. The plaintiff has the burden of proving its claim by calling witnesses and introducing written or other tangible in support of its claim. The opposing side has the right to challenge the plaintiff's evidence through cross-examination and calling its own witnesses. After all testimony is concluded the parties give closing arguments, and the judge or jury deliberates and reaches a verdict.
Challenges and Appeals
A trial verdict can be appealed to a higher court. Appeals are typically limited to a review of the law that was applied to the case. If the appeals court finds a legal error, it may reverse the verdict or return the case to the lower court for a new trial.
Contact Us Today
The attorneys at Reager & Adler have over 100 years of combined litigation experience. A small firm with big firm experience and resources, we work hard to understand your situation and ensure that you understand your options. We pride ourselves on developing tailored and innovative legal strategies to fit the needs and budget of our clients. Contact our team today to learn more about how our experience can help you.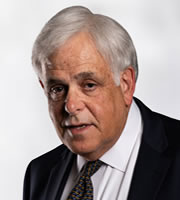 Theodore Adler, Founding Partner
Reager & Adler, P.C.
2331 Market Street
Camp Hill Pa. 17011
(717) 763-1091
tadler@reageradlerpc.com