Buying a home is likely to be one of the most important purchases you will ever make. In addition to the significant expense, real estate transactions are different from other purchases because they are governed by real estate law and can involve complex legal issues and documents.
What Does a Real Estate Attorney Do?
The process of buying a home generally involves a variety of professionals, including realtors, brokers, mortgage lenders, home inspectors, appraisers, and attorneys. But even though these professionals are helping you toward your goal of purchasing a home, they are not necessarily all representing your interests.
An experienced real estate attorneys at Reager & Adler, PC, can:
Represent your interests exclusively and provide knowledgeable counsel and peace of mind throughout your settlement process;
Help throughout the home buying process, from drafting or reviewing the purchase contract, to dealing with any unique situations or complications that arise;
Draft and review your contract, and ensure that you understand the terms of the agreement; and
Bring a wealth of experience and knowledge regarding laws and ordinances pertaining to zoning, intended use, adjacent dwelling units, easements and restrictive covenants, land use regulations, and more.
Title Insurance
Virtually all real estate purchases require title insurance. Title insurance rates are set by the Pennsylvania Department of Insurance, and the rates are uniform regardless of who provides the title policy. Your real estate broker or mortgage lender may recommend a title insurance company; however, you have the right to select. Title insurance purchased through Midstate Abstract Company, Reager & Adler's title agency, has a number of important advantages:
The services of an experienced real estate attorney is provided without any additional cost to the homebuyer.
If title issues are discovered, our real estate attorneys, unlike a real estate broker or bank, can work to resolve those issues.
Other parties may be represented by legal counsel at the closing. If you purchase title insurance through the real estate broker or the bank, no one at the closing is there solely to ensure your understanding of any additional legal issues and protect your legal interests.
Unique Circumstances
Regardless of your circumstances, having the counsel of a dedicated real estate attorney can bring peace of mind throughout the home buying process. However, this is particularly true if additional legal review or negotiation is required due to unique circumstances involving the purchase, such as:
Buying a property from out of town or out of state;
Buying a home as part of an estate sale or auction;
Buying a foreclosed home; and
Buying a home as-is or with known or potential structural problems.
Because these issues introduce complications to the typical purchase process, the additional legal expertise – and negotiating experience – of a seasoned real estate attorney is critical.
In other situations, the purchase may seem fairly straightforward and yet other characteristics of the property, or how you intend to use the property, may create unique legal issues.
Additional Issues That May Arise
By reviewing the features of the property in light of these and other regulations, our real estate lawyers can help protect your purchase by ensuring that you'll be able to use the property as you intend. Typical issues that arise include:
The buyer wants to change the intended use of the property – for example, run a business from a residential property;
The buyer wants to develop or subdivide the property;
The property is part of a planned community;
The property is part of a condominium building;
The seller wants to maintain some rights to the property, such as using a shared driveway; and
The property contains rights-of-way or is subject to easements or covenants.
Real estate agents are not always equipped to handle these situations, nor are they able to provide legal advice or assurances if such issues are not resolved before your closing date. Hiring Reager & Adler means having an independent third party to review the property and transaction details and represent your best interests throughout the purchase process.
Contact Reager & Adler Today
At Reager & Adler, PC, our experienced real estate attorneys can answer your questions and provide the support you need to navigate the entirety of your home purchase, from the start of your transaction through closing. With over 90 years of collective real estate law experience and a unique business perspective, we pride ourselves on providing a seamless, worry-free settlement process in a comfortable and professional setting. From our offices in Camp Hill, PA, we serve clients across Pennsylvania, Maryland and New Jersey. Contact us today to learn more about how we can support your home-buying goals.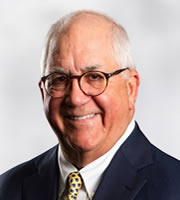 David W. Reager, Founder & Managing Partner
Reager & Adler, P.C.
2331 Market Street
Camp Hill Pa. 17011
(717) 909-6946
dreager@reageradlerpc.com